제품 설명
모델 번호 : 6704 하중 방향 : 레이디 얼 베어링 정밀 등급 : P0, P5, P6, P0 P5 P6 공차 : Abec-1, Abec-3, Abec-5 롤링 바디 : 볼 베어링 외경 : 소형 (28-55mm) 상표 : YWS 원산지 : 산동, 중국 (본토) 구분 : Unseparated 재질 : 베어링 강 물개 종류 : Zz, 2RS, 오픈 인증서 : BV & ISO9001 : 2008 열 수 : 단일 구면 : 비 정렬 베어링 운송 패키지 : 흰색 비닐 봉투 / 바깥 뚜껑 / 팔레트 HS 코드 : 8482102000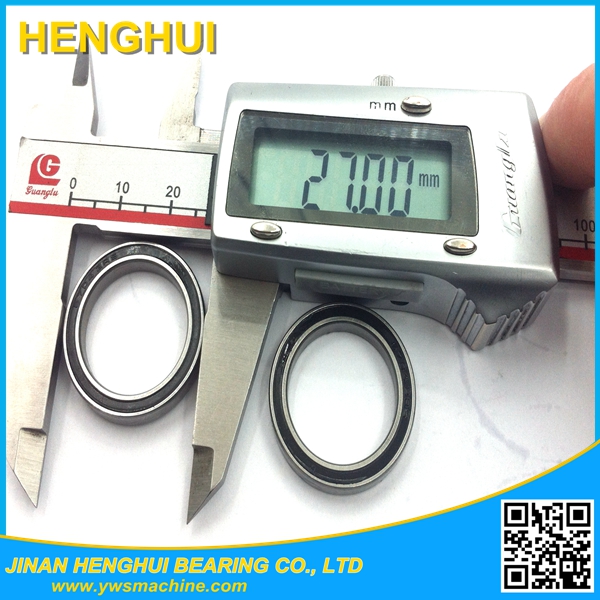 \엔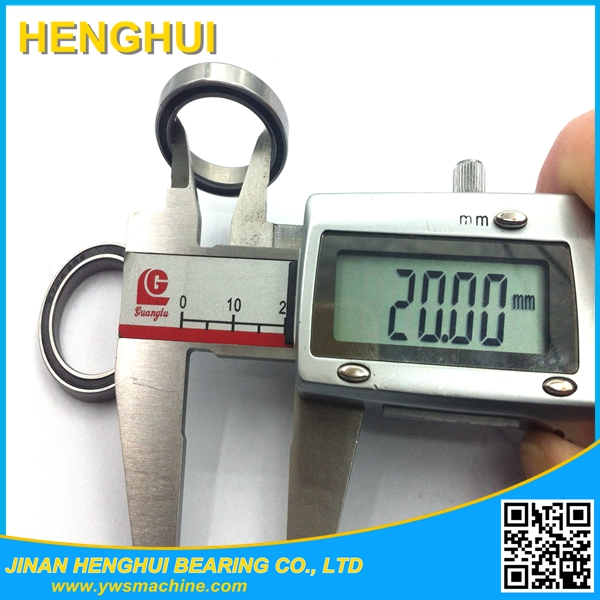 \엔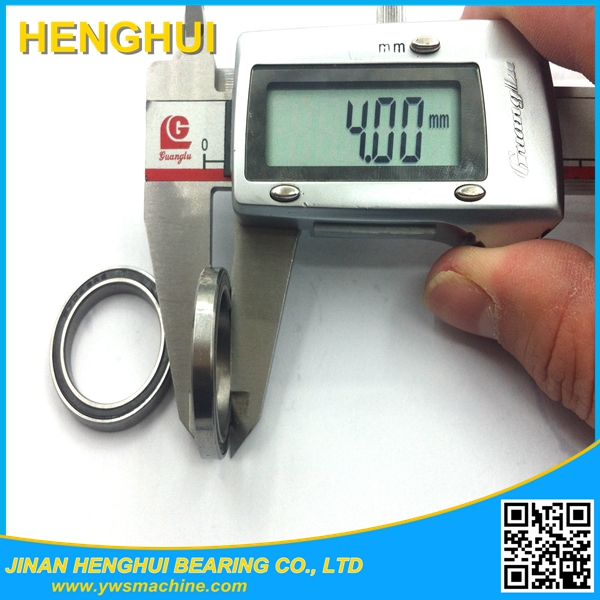 \ n 세라믹 베어링의 장점 세라믹 베어링은 일반적으로 스틸 대신 세라믹 볼이있는 철제 내부 및 외부 링으로 구성됩니다. 그들은 고속 및 가속 기능, 강성 증가, 마찰 저감 등과 같은 강철 베어링에 비해 많은 장점을 가지고 있습니다. 세라믹 베어링은 강철보다 더 큰 경도를 가진 Si3N4로 만들어집니다. 세라믹 베어링 볼은 대부분의 스틸 베어링 볼보다 부드러운 표면을 가지고 있습니다. 그들은 윤활유가 덜 필요하고 윤활 성능 저하가 나타나 베어링 수명이 증가합니다. 세라믹 베어링은 고온, 고속, 마찰, 반도체 및 식품 가공 등에 적용됩니다.
   ceramic ball bearings 6704 ceramic bearing
Brand Name
YWS, according to your requirement
Clearance
C2 C0 C3 C4 C5
Tolerance
ABEC1(P0)  ABEC3(P6)  ABEC5(P5)  ABEC7(P4) ABEC9(P2)
Vibration
Z1V1    Z2V2    Z3V3   Z4V4
Material
carbon steel,chrome,stainless steel,plastic,ceramic
Sample Date
3-5 days
Delivery Detail
 2-10 days after contract
Shipping
Express: DHL/EMS/By Sea
Advantage
1).Excellent and high quality control
2).Prompt delivery
3).Competitive price
4).Small order accepted
5).Customers' drawing or samples accepted
6).OEM service
Payment Term:  
A: 30% T/T In Advance, 70% T/T Against Copy Of B/L
B: 100% L/C At Sight
Packing:
Industrial package or according to buyers requirement
저희 공장은 \ n 일본 유키 베어링 유한 공사 설계 및 깊은 홈 볼 베어링, 구면 삽입 베어링, 테이퍼 롤러 베어링, 앵귤러 접촉 볼 베어링, 스러스트 공을 포함한 베어링의 다양한 종류의 제조를 전문으로 Sino - Japanse 조인트 벤처 기업입니다 베어링, 자기 정렬 볼 베어링뿐만 아니라 플라스틱 베어링, 세라믹 베어링 등등. 우리는 또한 고객의 요구 사항에 따라 OEM 서비스를 제공 할 수 있습니다.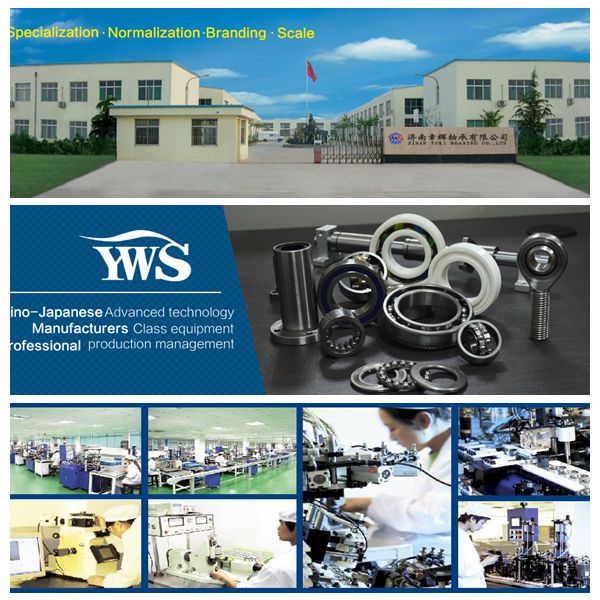 \ n 포장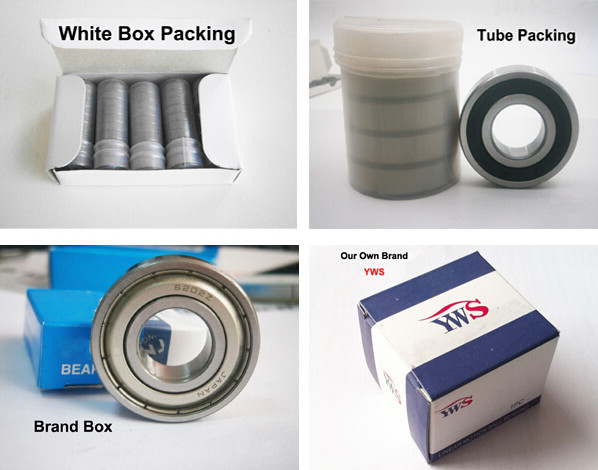 \엔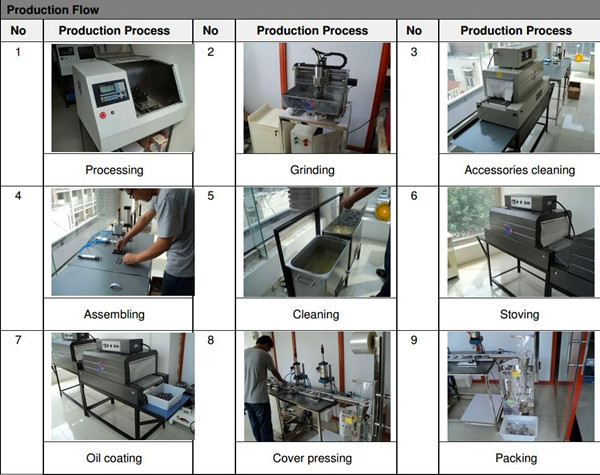 \엔
We Can Desion and Produce Various Kinds of Bearing 
1. Deep groove ball bearing
2. Spherical roller bearing
3. Taper roller bearing
4. Angular contact ball bearing
5. Thrust ball bearing
6. Cylindrical roller bearing
7. Clutch bearing
8. Needle bearing
9. Slewing bearing
10.Wheel bearing
11.Aligning ball bearing
12.Eccentric bearing
13.Non-standard bearing
 
제품 디렉토리 : 깊은 그루브 볼 베어링